Thought for the Morning
Isaiah 30:21 Your ears shall hear a word behind you, saying, "This is the way, walk in it," Whenever you turn to the right hand Or whenever you turn to the left.
This verse has always intrigued me. In the Old Testament we have many occasions where God speaks directly to man. We have Adam (Gen. 1.28), we have Noah (Gen. 6.13), we have Abraham (Gen.12.1), we have Moses (Ex. 3.4), and many others, including Isaiah. How does the Lord speak to us today? Is it like a voice behind us indicating to us which way we should go?
We know as a believer in the Risen Lord we have the Indwelling Spirit, (John 14.26, 1Co 2.12). It is the Indwelling Spirit that guides the believer in this dispensation. But how does He do that? His major way of communication is through the Holy Word. To Timothy Paul wrote, " All Scriptureis given by inspiration of God, and is profitable for doctrine, for reproof, for correction, for instruction in righteousness, 17 that the man of God may be complete, thoroughly equipped for every good work. (2Tim. 3:16-17). It is by the word of God that we are told, "this is the way, walk in it".
It is also through prayer that we are guided by Him. The Scripture says "pray without ceasing" (1Thes 5.17). Many times, it is prayer that leads us to the Scripture. It is by the words of the Scripture that we are to turn "to the right hand" or "turn to the left".
There are times when we may drift away from the path the Lord desirers us to be on. It is at these times the Lord will speak to us as "a word behind us". The Indwelling Spirit will convict us and lead us in the way we should go. The Spirit of God directs our mind to the Holy Word which is to is our guide
Psalm 119:104-105 Through Your precepts I get understanding; Therefore I hate every false way. 105 Your word is a lamp to my feet And a light to my path.
Psalm 130:4-5   But there is forgiveness with You, That You may be feared.
5 I wait for the LORD, my soul waits, And in His word I do hope.
We are to wait and listen for "This is the way, walk in it". Just a thought for the morning.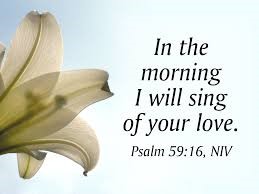 Carl